Darren Fletcher is a consistent starter for West Bromwich Albion and the veteran midfielder has helped his club in avoiding the bottom relegation zone.
The Scottish player took some time to talk about Tottenham Hotspur, one of the few clubs that managed to stay up to par with Leicester City for the majority of the season.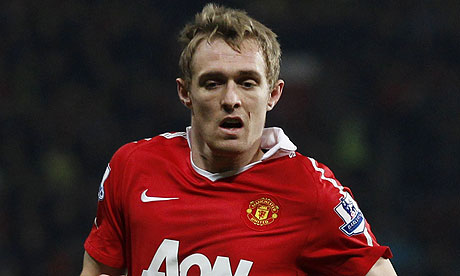 For the past few years, Tottenham Hotspur has consistently managed to secure a spot in the top
6 positions of the Premier League, however in the latest season they managed to hold their ground and make a genuine charge for the title
.
The 2015-16 season of the Premier League is hand down the best one that Tottenham Hotspur has went through but it still wasn't enough for them to clinch the Premier League title as it has already been claimed by Leicester City and according to Darren Fletcher, one of the things that has been stopping Tottenham from winning the English league is due to their lack of experience and killer instinct.
"You've got to rise to the pressure and thrive under it. You've got to see it as a challenge and win games ugly. You've got to throw people in the box and see games out when you're winning 1-0.Passing the ball out from the back is nice and it's pretty on the eye but when you're winning 1-0 against West Brom, you shut up shop, see the game out and hit on the counter-attack.Who knows? It's not for me to say because Tottenham have had a fantastic season. They've been a credit to the league and playing against them is really difficult." Darren Fletcher of West Bromwich Albion said.
Continue reading ➞ Fletcher voices his thoughts concerning Tottenham and their season